Rated 4.8/5 by 1112 happy customers
Energy, metabolism & Focus
COFFEE + Superfoods.
👉 TRIAL PACK
discover bondi coffee

Love it!
'Love this coffee, it gives me an energy boost & definitely stops my cravings. I ran out recently & really noticed a difference. Can't live without it now'
Welcome to Bondi Coffee—The Game-Changer Your Daily Routine Has Been Waiting For!
Are you tired of your regular coffee just not cutting it?
Our instant coffee sachets contain seven different superfoods, including MCT's, Ginseng, Guarana & Green Tea Extract, designed to turbocharge your metabolism, skyrocket your energy and sharpen your focus all day.
Enjoy hot or cold, with milk of your choice and reap the healthy benefits all day long.
STRAIGHT TO YOUR DOOR
1. Simply order your delicious instant superfood coffee online.
2. Your order will be prepared and delivered right through your letterbox.
3. Empty a sachet into a mug, add hot water and enjoy the delicious taste and healthy benefits.
INSTANT SUPERFOOD COFFEE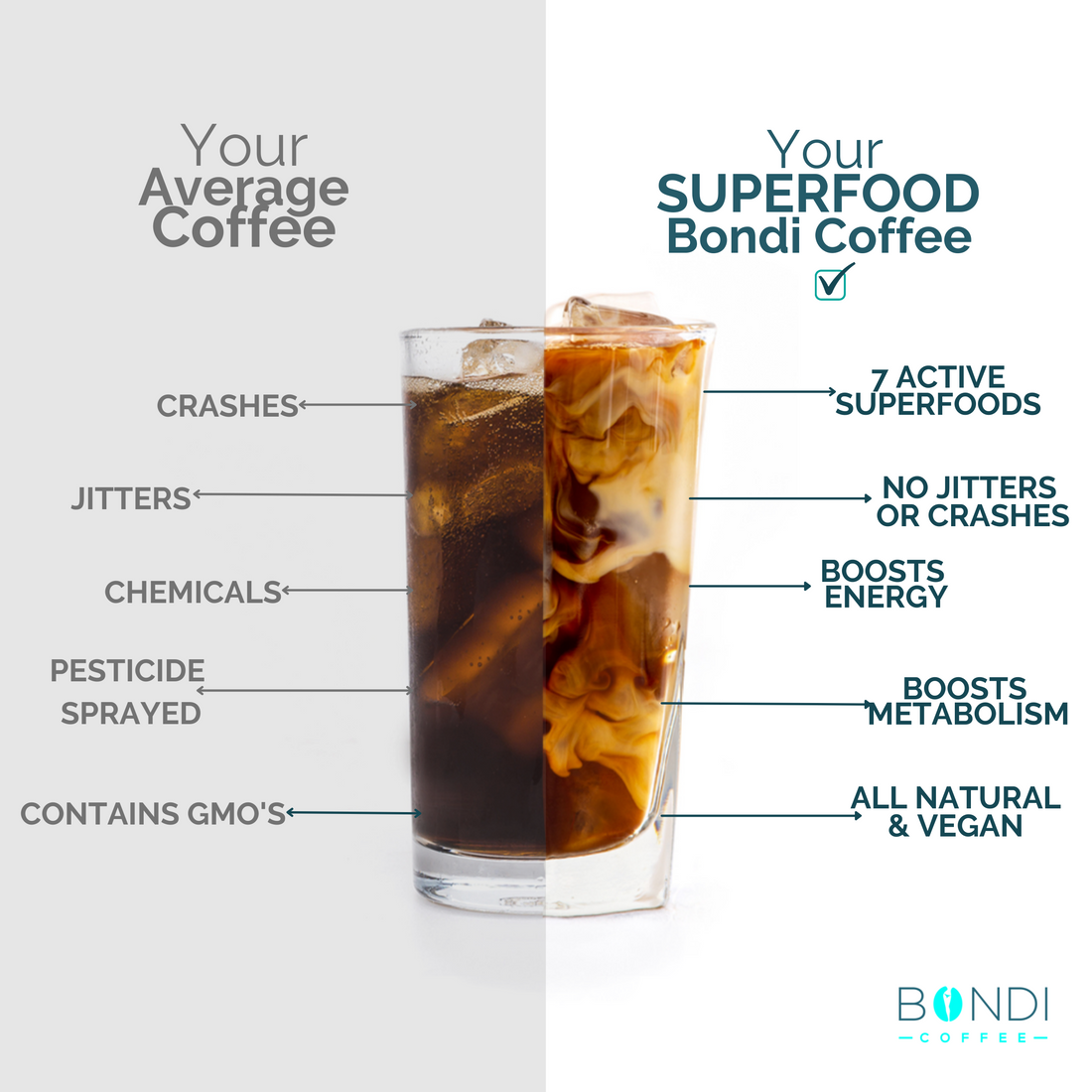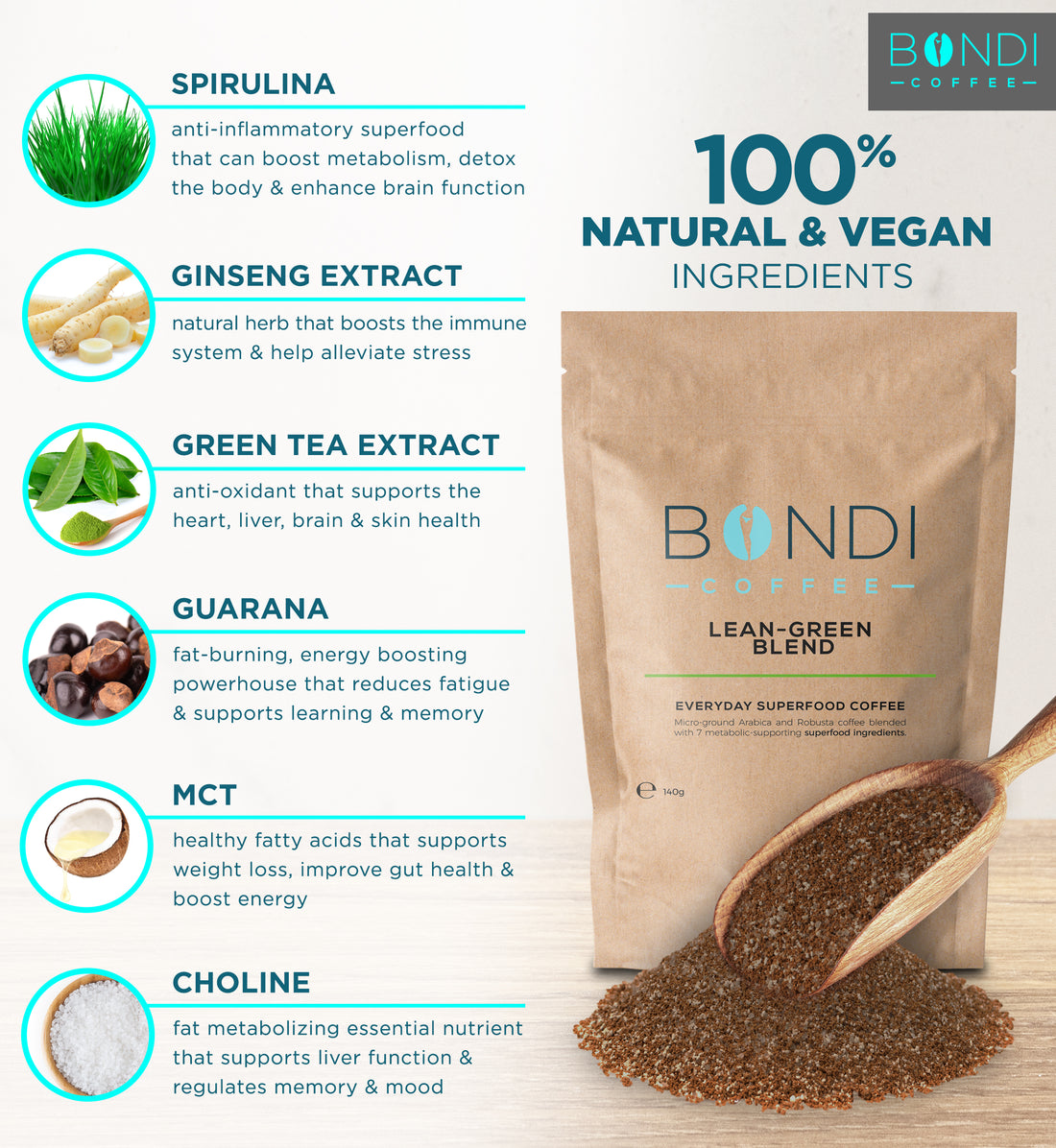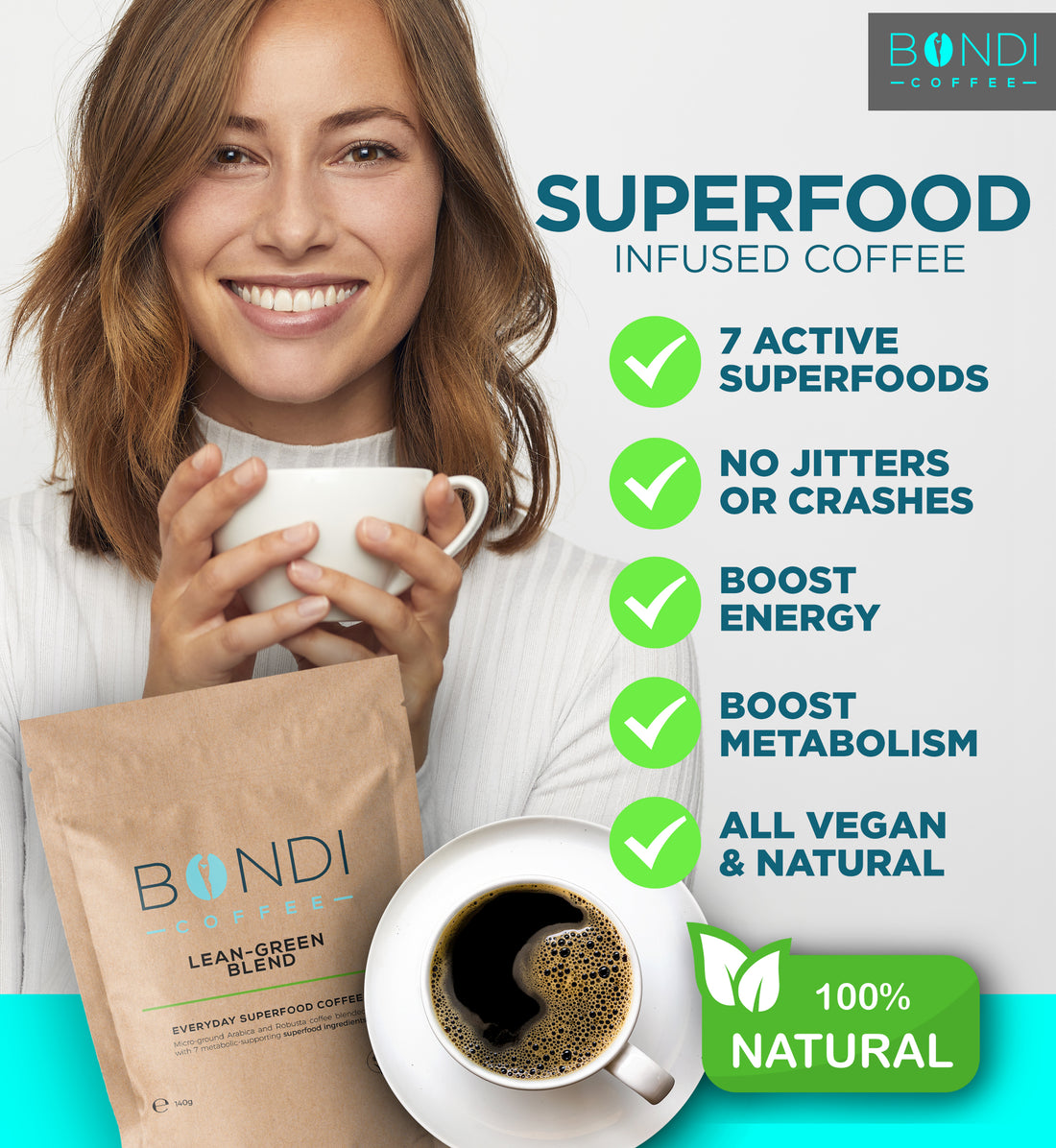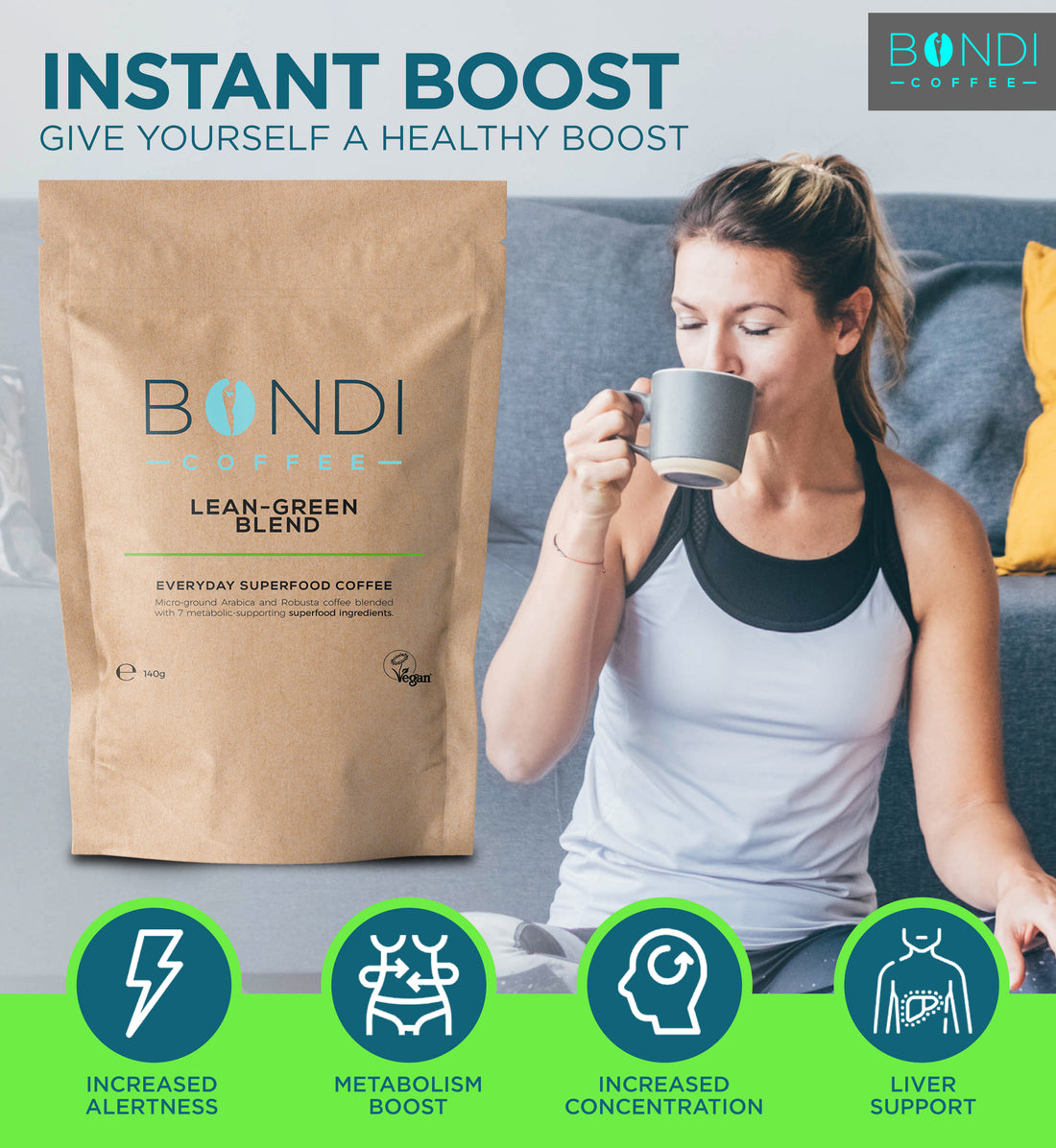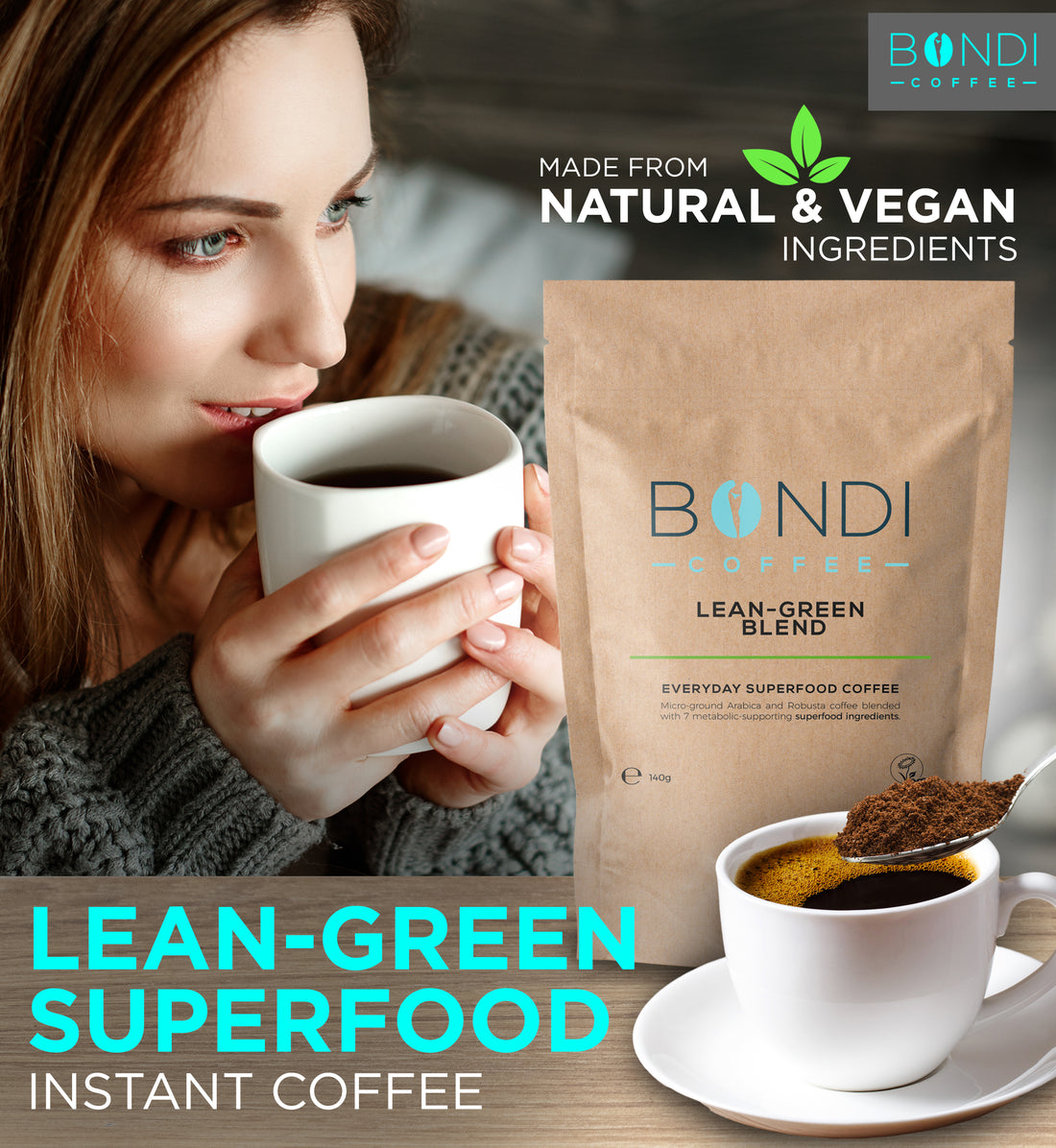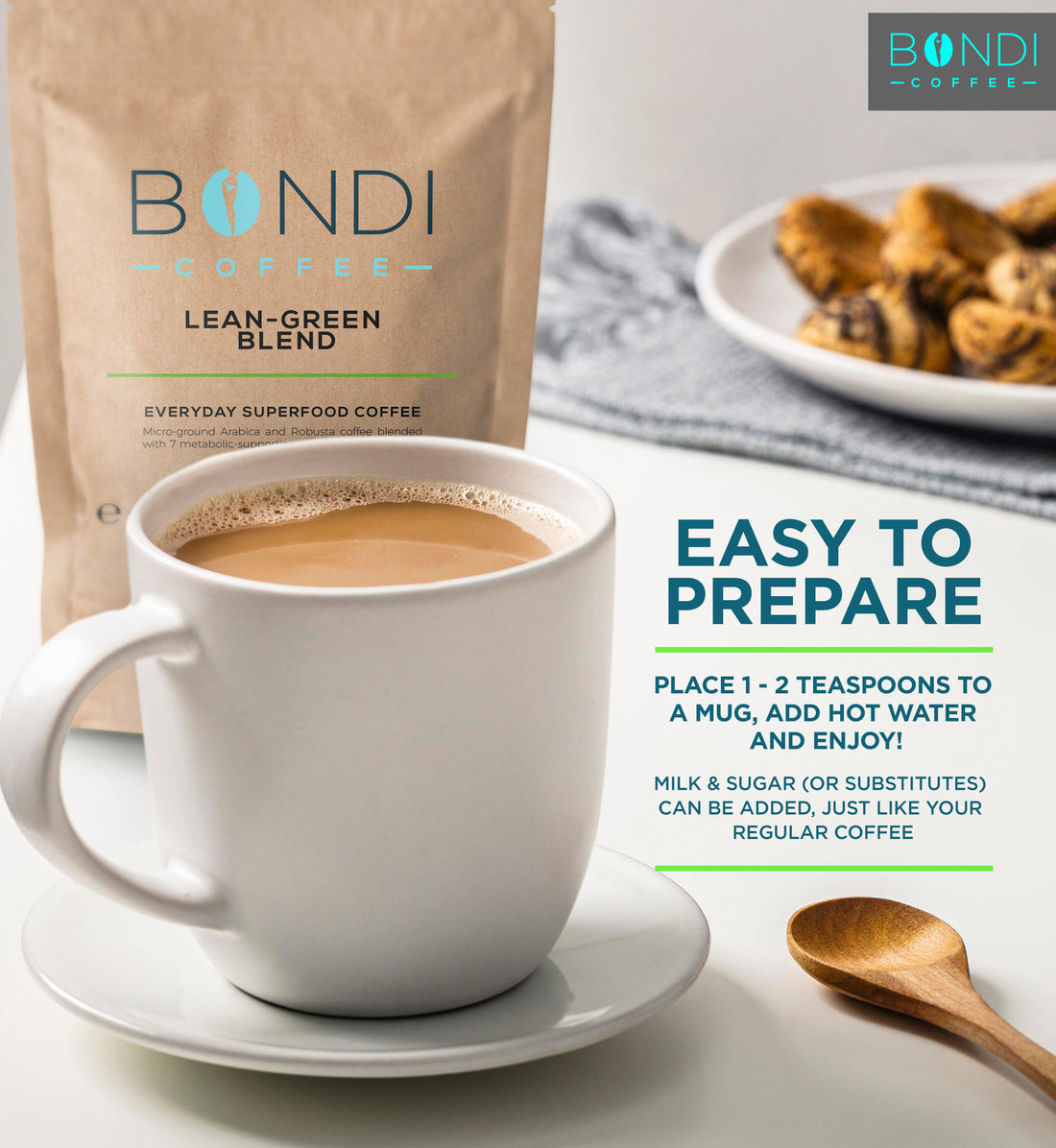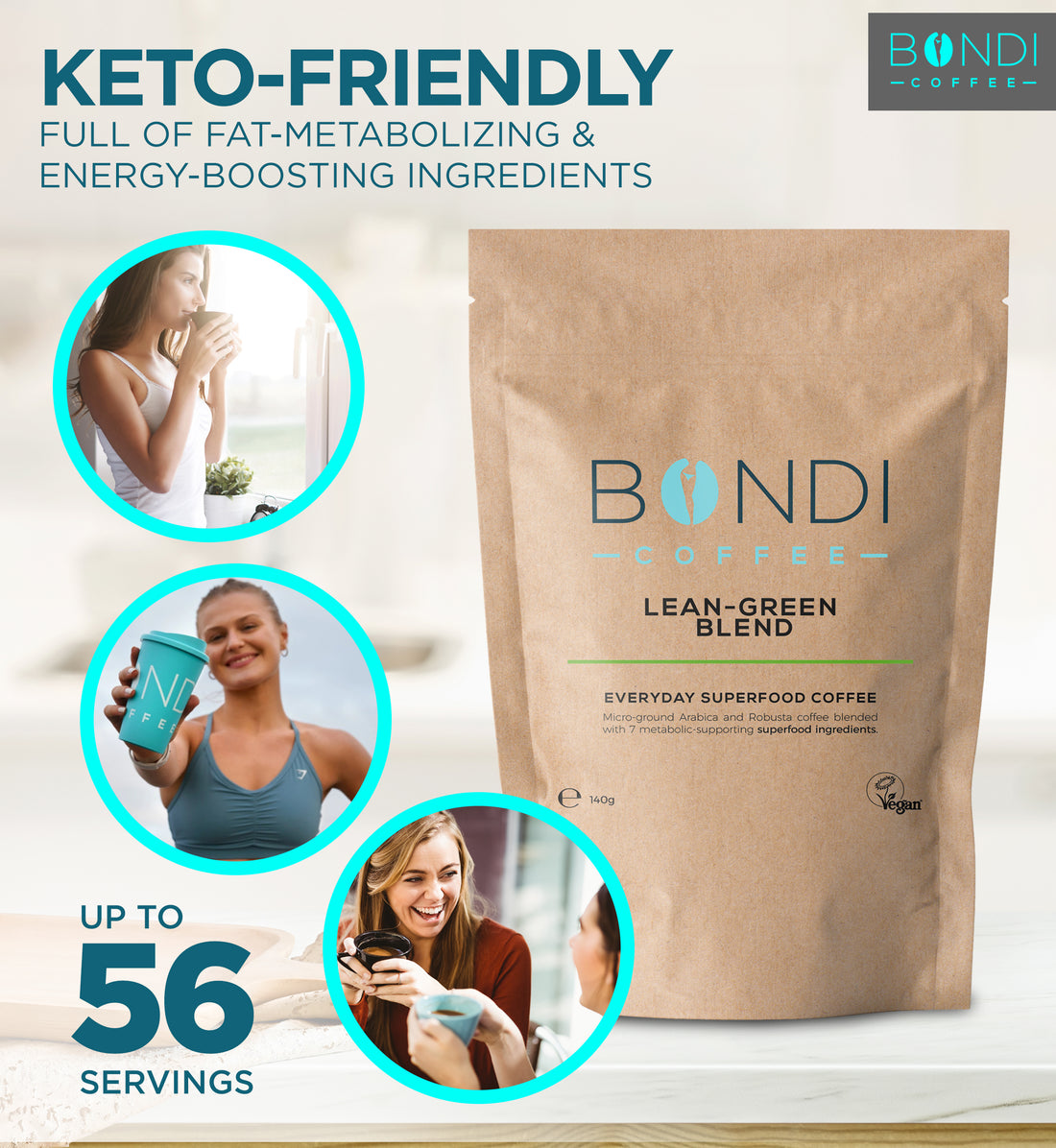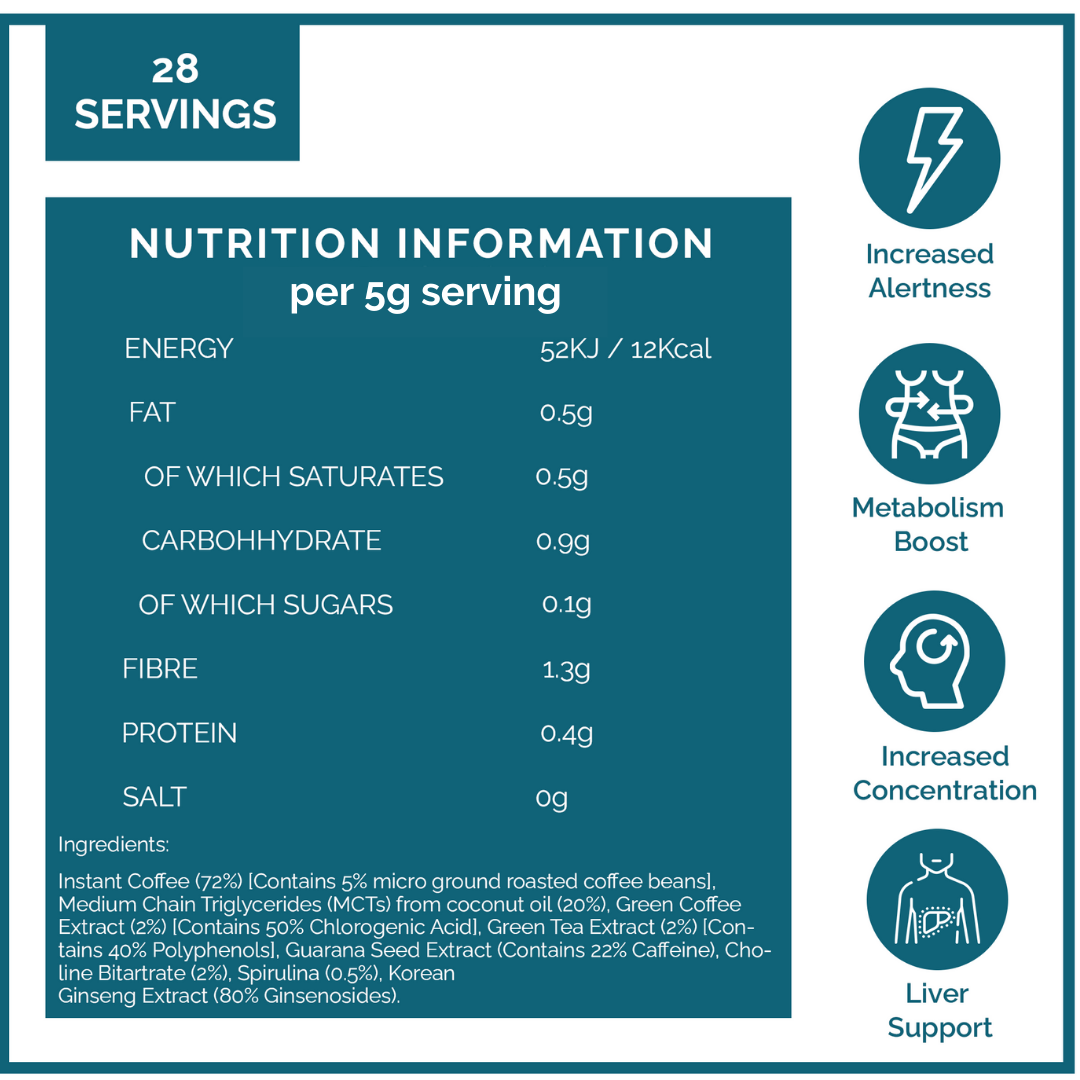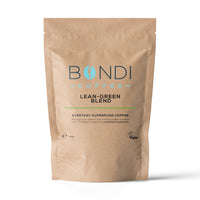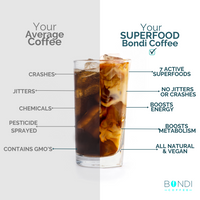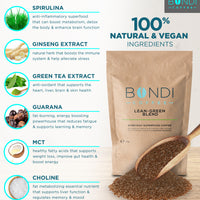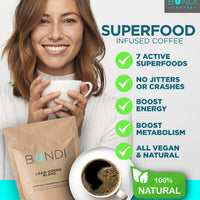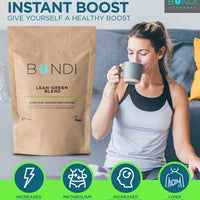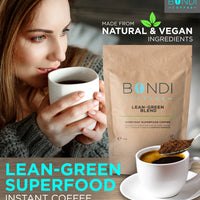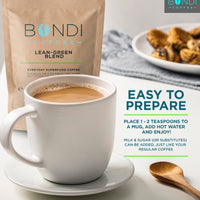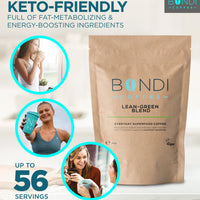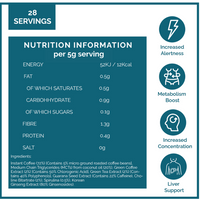 Lean - Green Superfood Instant Coffee 140g
UP YOUR COFFEE GAME!
Lacking Workout Motivation?
Elevate your workouts with Bondi Coffee's Workout Booster Blend, specially designed to unleash explosive energy and razor-sharp focus. Turn every gym session into a peak performance experience.
TRY THE WORKOUT BOOSTER
What is Bondi Coffee?
Bondi Coffee was founded on the principle that you can have your caffeine fix and feel healthy too! Our blends are formulated by a qualified nutritionist, to ensure each have optimum nutritional benefit, delicious taste and texture whilst being 100% natural.
Read our FAQs
Reviews
We have over 1100 customer reviews with a 5* rating. If you're not yet convinced, let our reviews do the talking and see for yourself.
Visit Reviews
Let customers speak for us