SUPERFOOD COFFEE
Enjoy Your Exclusive Free Trial.
Formulated by a leading UK Sports Nutritionist, we developed a life-changing superfood coffee blend. We are offering a limited 7 Day Trial, so you can see and feel the benefits for yourself!
👉 GET YOUR FREE TRIAL TODAY!

Amazing!
Tried so many coffees promising lots of added benefits but this is the only one i've tried that tastes good and does exactly what it says. Can't live without it now!
as seen in
Looking for a natural daily boost and long-lasting energy? meet the....
Lean-Green Superfood Coffee.

We blended the finest micro-ground arabica and robusta coffee beans with seven superfood ingredients. 
The result? An instant coffee which tastes as good (if not better) than your regular barista-made coffee, but with all the BENEFITS of a health drink all in one sachet.
✔ Boost Energy
✔ Boost Metabolism
✔ Improve Alertness & Focus (with No crashes)
✔ Reduce Food cravings in-between meals
✔ Packed with Antioxidants


👉 get your free trial pack
Full of healthy superfood ingredients
Start your free trial today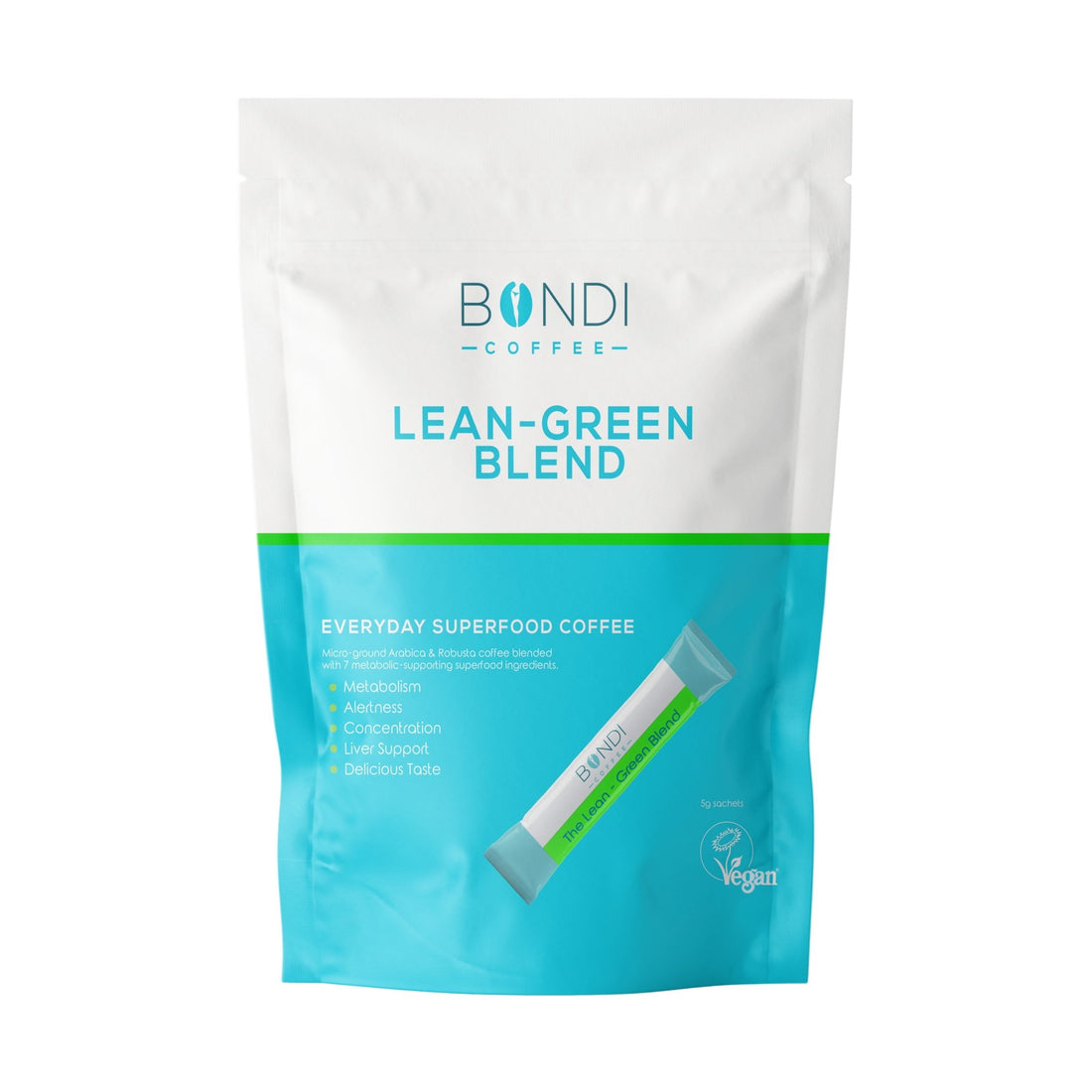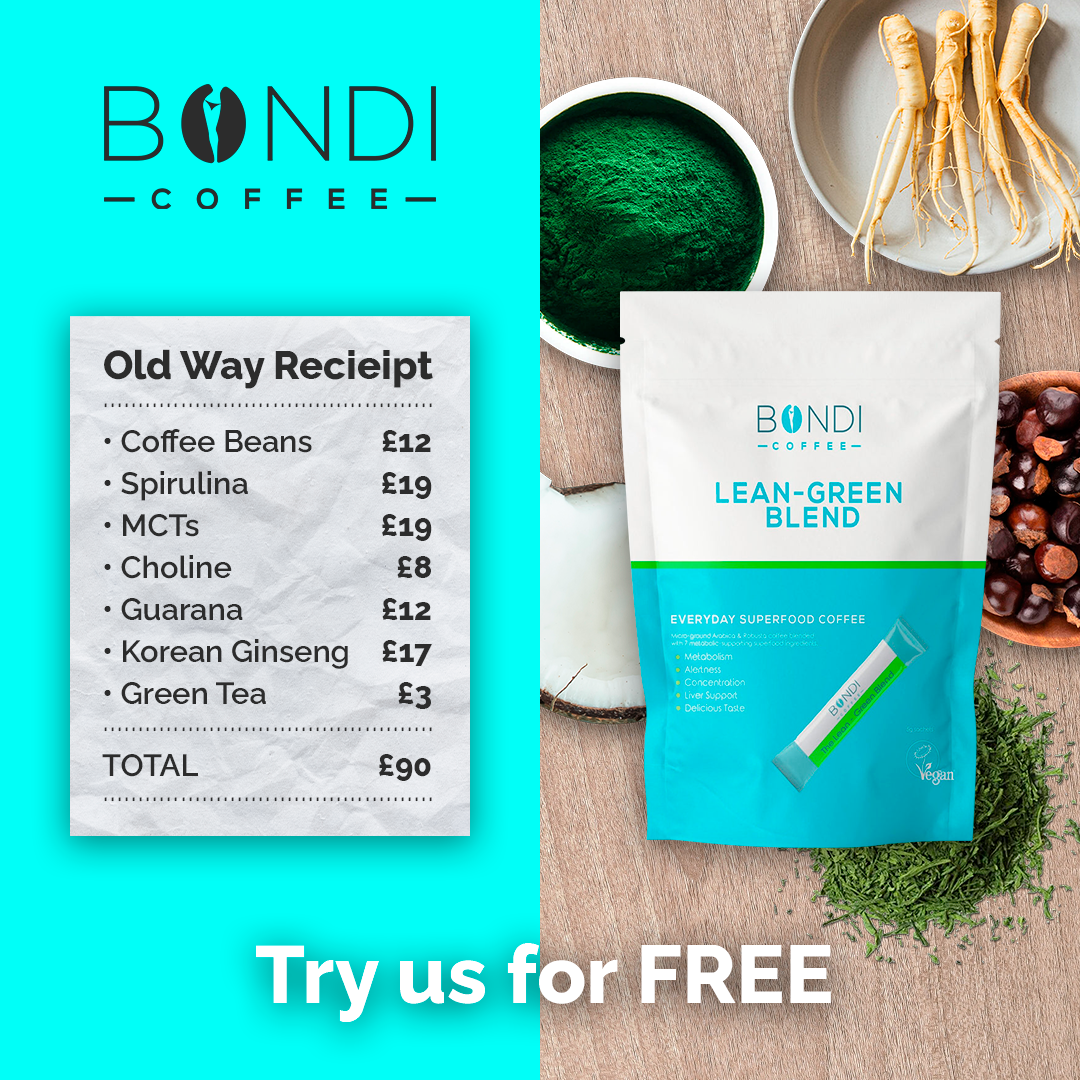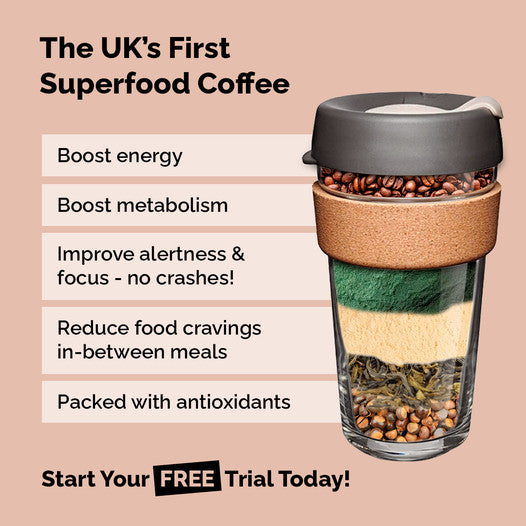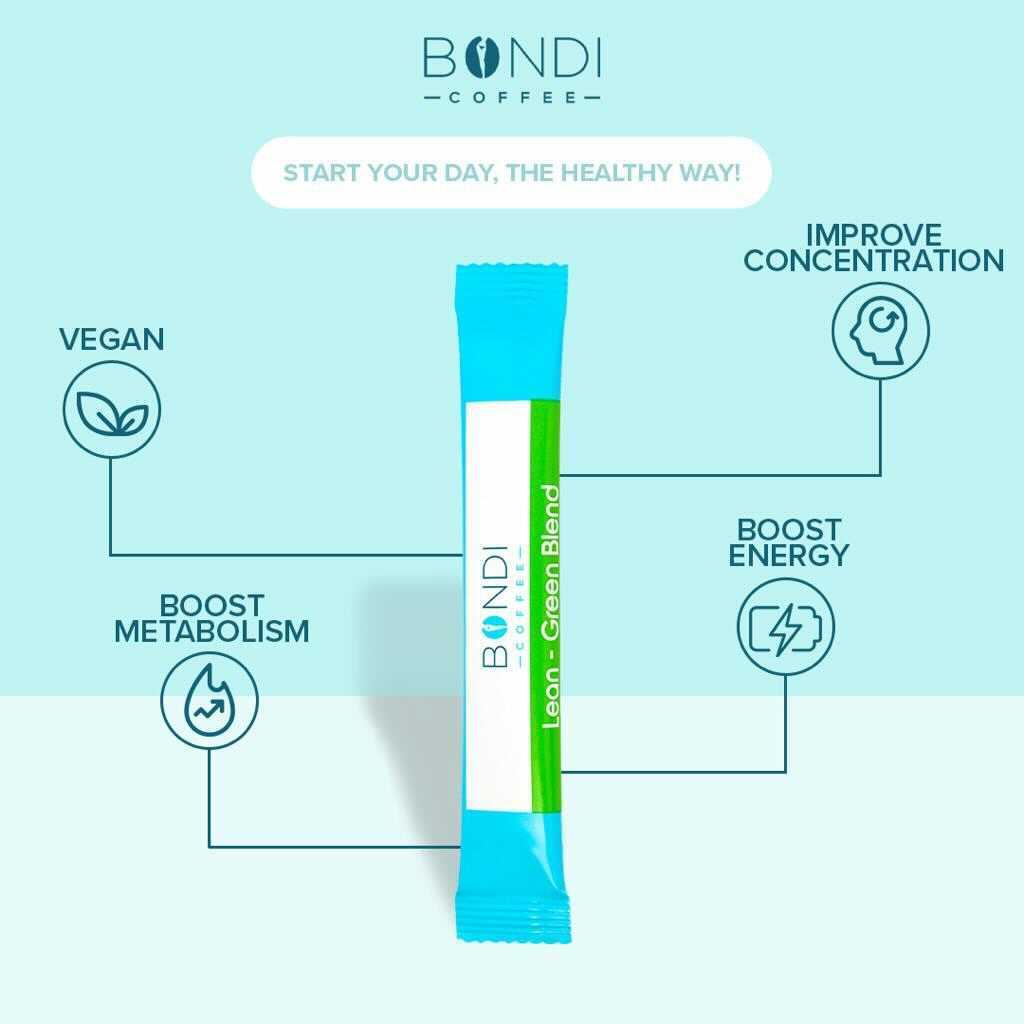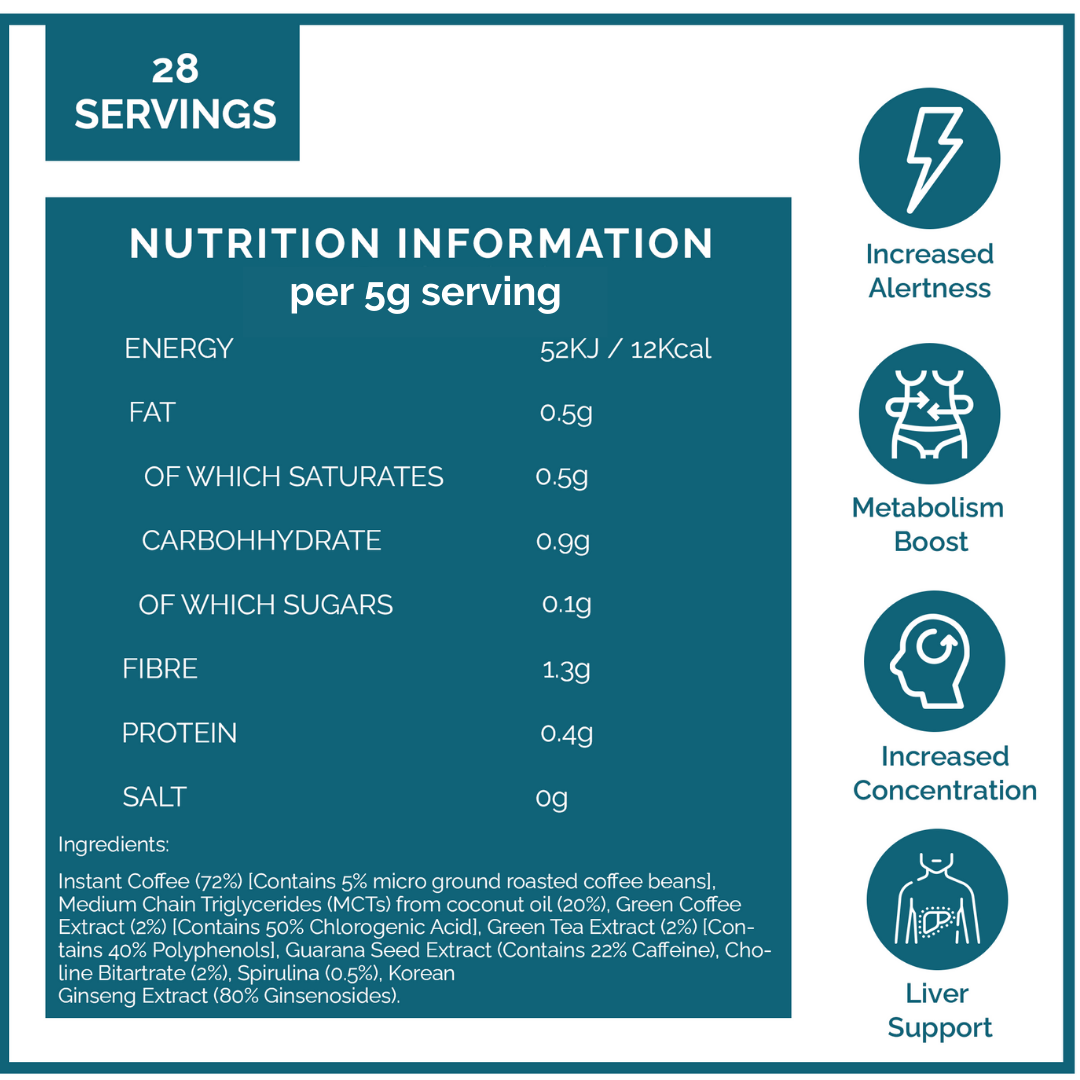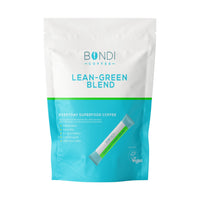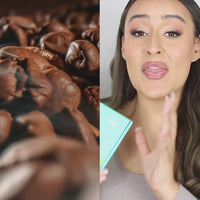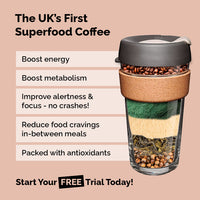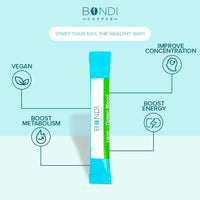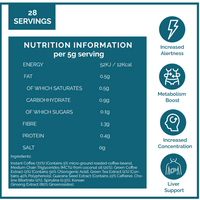 Lean-Green Superfood Coffee: FREE + £4.50 Shipping

• Arabica and Robusta Coffee Beans
• Spirulina
• Medium Chain Triglycerides (MCTs) from Coconut Oil
• Choline
• Guarana
• Korean Ginseng
• Green Tea Extract
• Green Coffee Extract



We recommend to consume one sachet every morning to get yourself firing on all cylinders.

Simply empty the sachet into a mug, add boiling water and any milk of your choice, stir and enjoy! It can enjoyed hot or as an iced coffee.

If you prefer a mild brew, use half a sachet each time and keep the other half for the next cup. We recommend 1 or 2 per day, but you can drink up to 4 sachets per day.



✔ Boost energy
✔ Boost metabolism
✔ Improve alertness & focus - no crashes!
✔ Reduce food cravings in-between meals
✔ Packed with antioxidants


love bondi or your money back
We're so confident you'll love the taste and benefits of Bondi Coffee that we offer a 30 day money back guarantee. So you can try our coffee risk free.


get your 7 day trial pack
share your stories with us
@bondi_coffee
frequently asked questions

We developed the Lean-Green blend to be an easy everyday coffee swap for people on the go. As coffee lovers, our highest priority was getting the Lean-Green blend to taste delicious, therefore all the benefits without any sacrifices. We bench-marked the taste testing to Nescafe Azure, and we're are pleased to say that with blind testing 8/10 people actually preferred Bondi Coffee Lean-Green blend over the Nescafe. In fact, many of our customers tell us they now can't drink regular coffee anymore - they love the Lean- Green taste so much. Try it for yourself!



The Lean-Green blend was developed to be consumed daily, usually in the morning to get yourself up and firing on all cylinders. You can drink up to 4 sachets per day, but we usually recommend 1 or 2 per day. The coffee is quite strong, so if you prefer a mild brew just use half a sachet and keep the other half for the next cup.



The Lean-Green blend is choc-full of metabolism boosting and fat burning natural vegan ingredients such as Green Coffee, Green Tea, Ginseng, Guarana and Choline. It also helps reduce food cravings in-between meals and gives you loads of energy throughout your whole day -with no crash. Make sure you get regular exercise and eat a healthy diet.



Yes, Bondi Coffee has been formulated as an everyday 'coffee swap' and can be mixed with milk and sugar just as you regularly enjoy your coffee. Bondi Coffee tastes better than the best barista-style instant coffee on the market



Absolutely! Bondi Coffee is ideal for Keto, and tastes amazing with grain-fed butter.



Yes, Bondi Coffee's blends are all Vegan Society Certified and Accredited. Our products contain only the finest, ethically sourced natural ingredients and are GMO and pesticide free.


It's a no commitment free trial! But here's how it works just in case:
1. Try 7 days of coffee on us. If you're not loving the experience, cancel your subscription at anytime in your account settings during your trial.

2. If you choose not to cancel, in 10 days, we'll ship you a new, larger 28 sachet subscription box for £21.24 (a 15% discount to retail price!). Your box will be shipped and billed every 4 weeks.

3. You can skip an order, change your frequency, pause or cancel your subscription any time.
We're here for you. chat with our customer support team Monday to Friday, 8am to 6pm GMT
You can also contact us via email: hello@bondicoffee.com