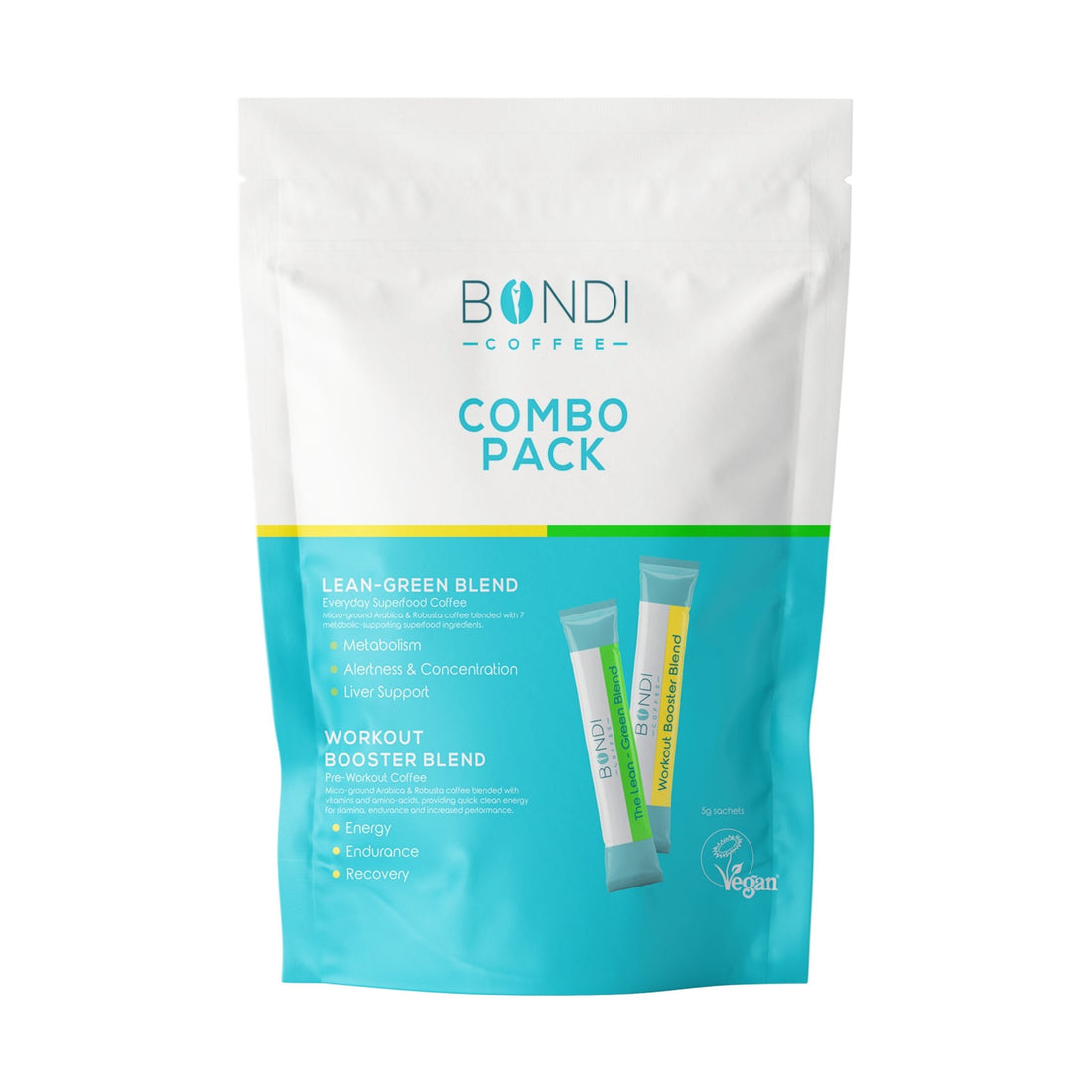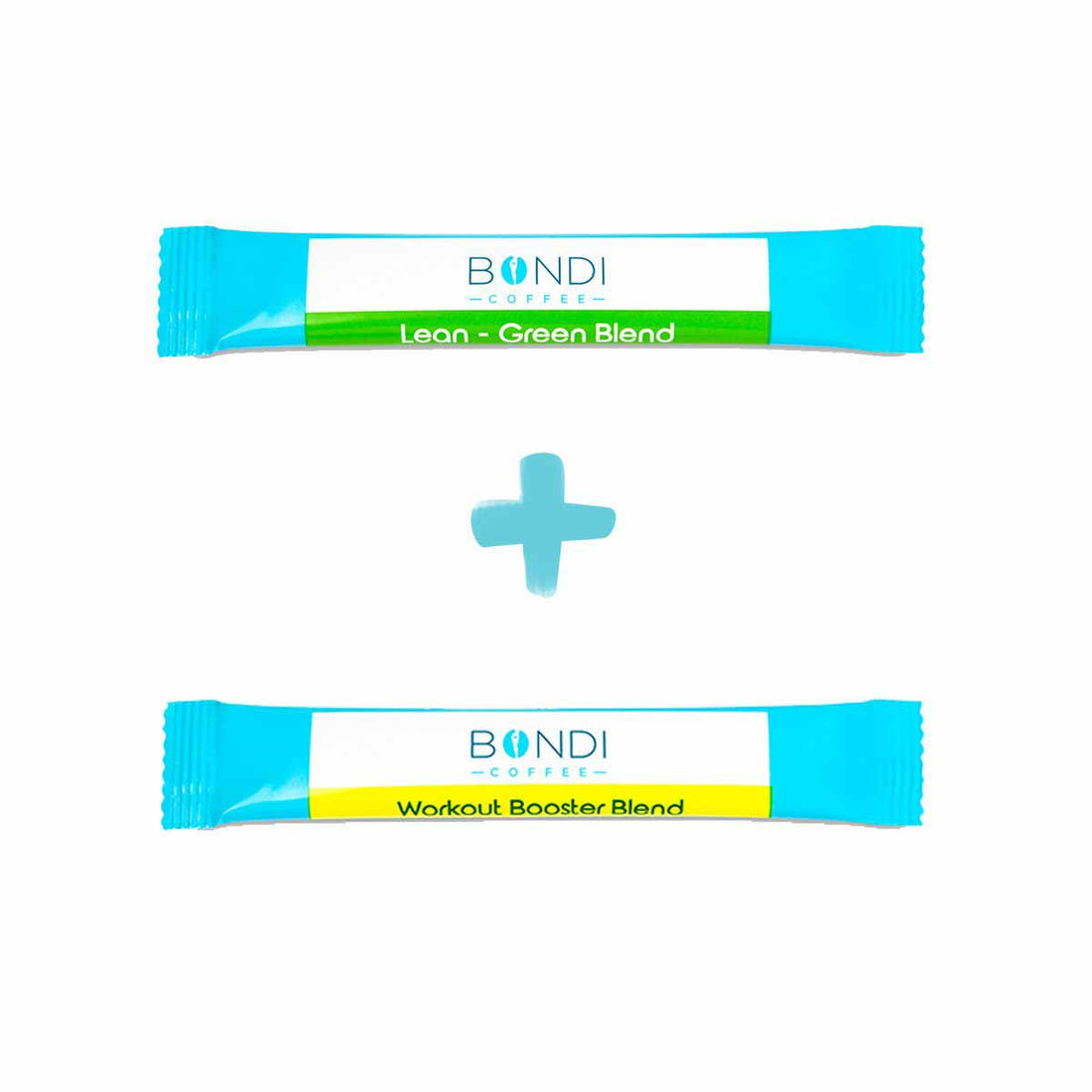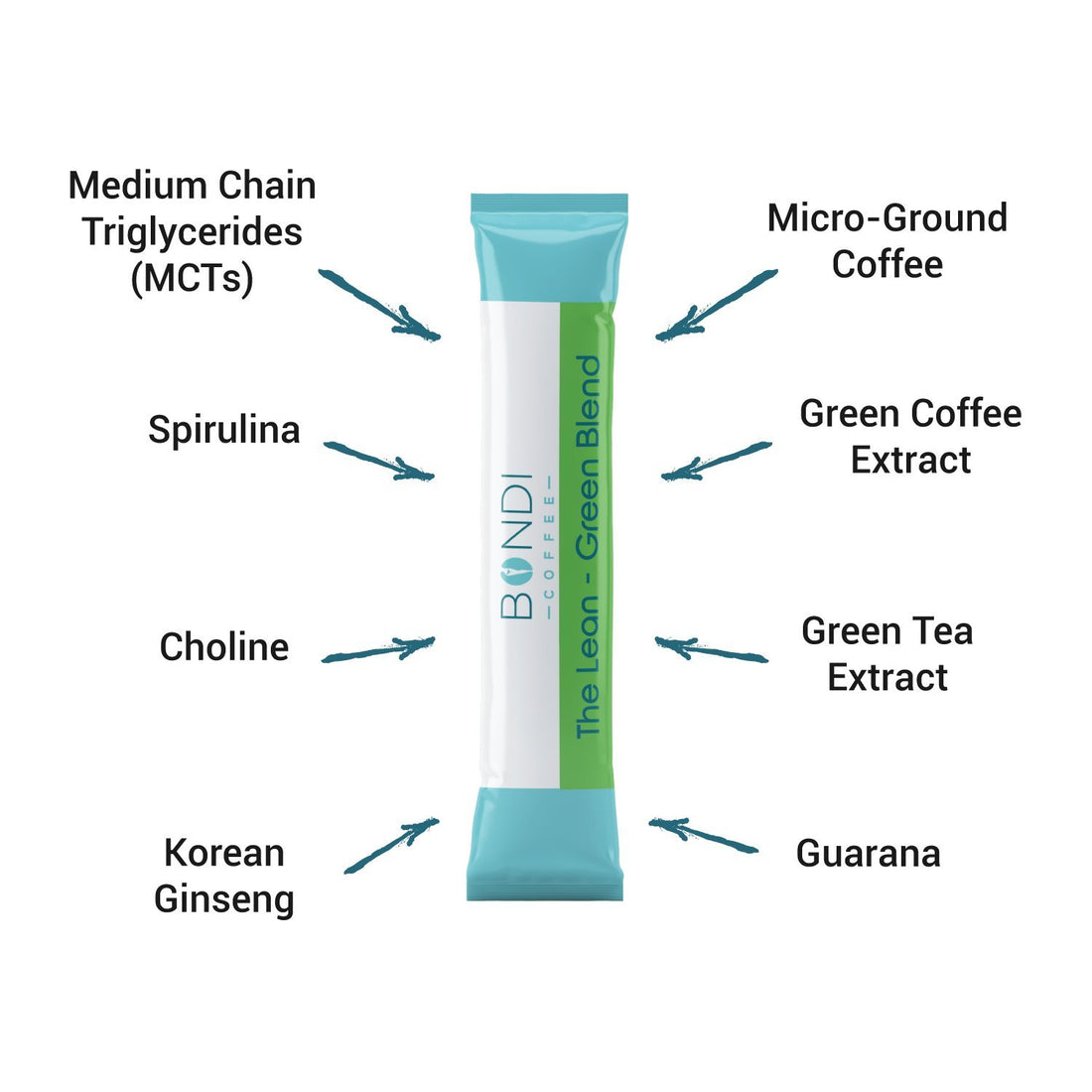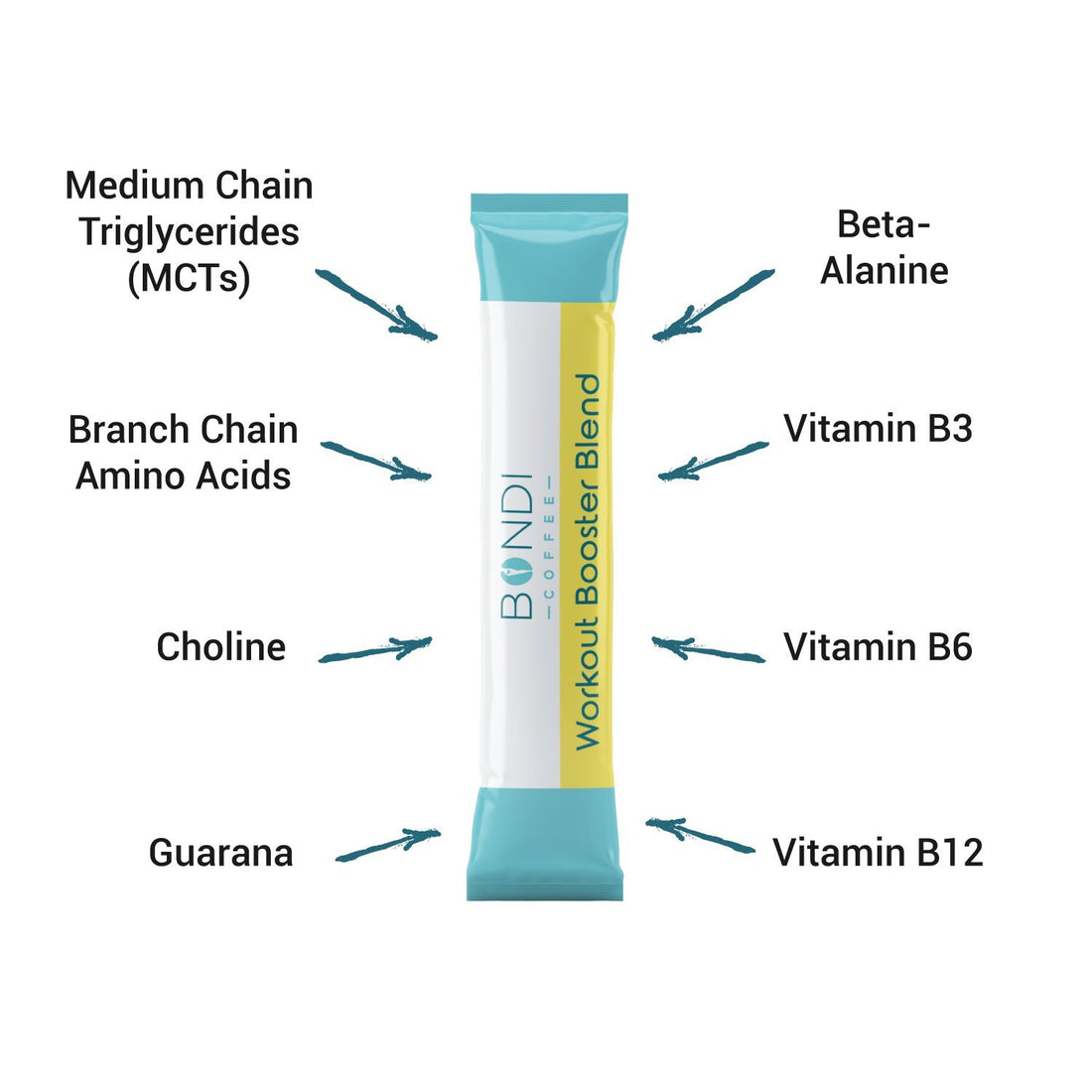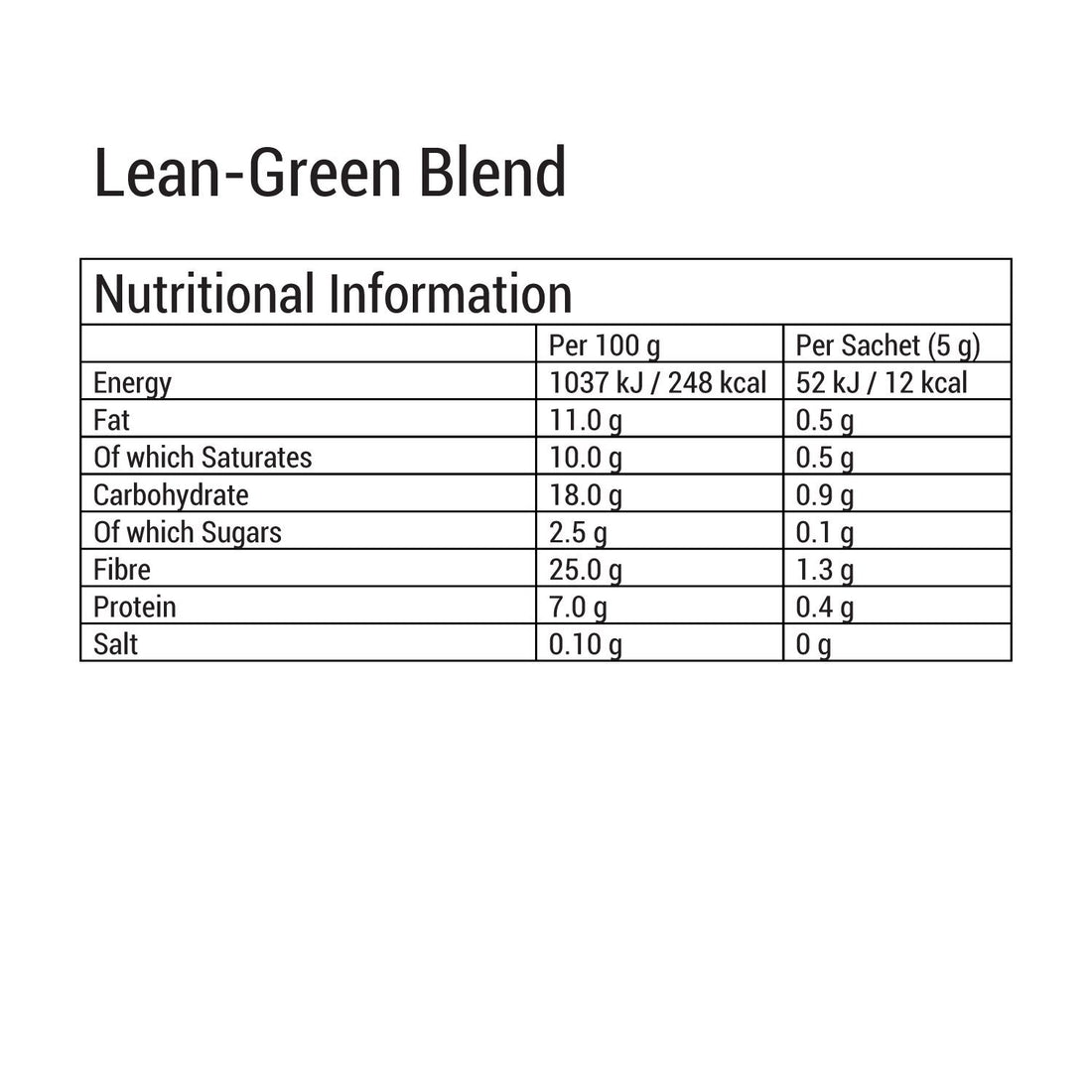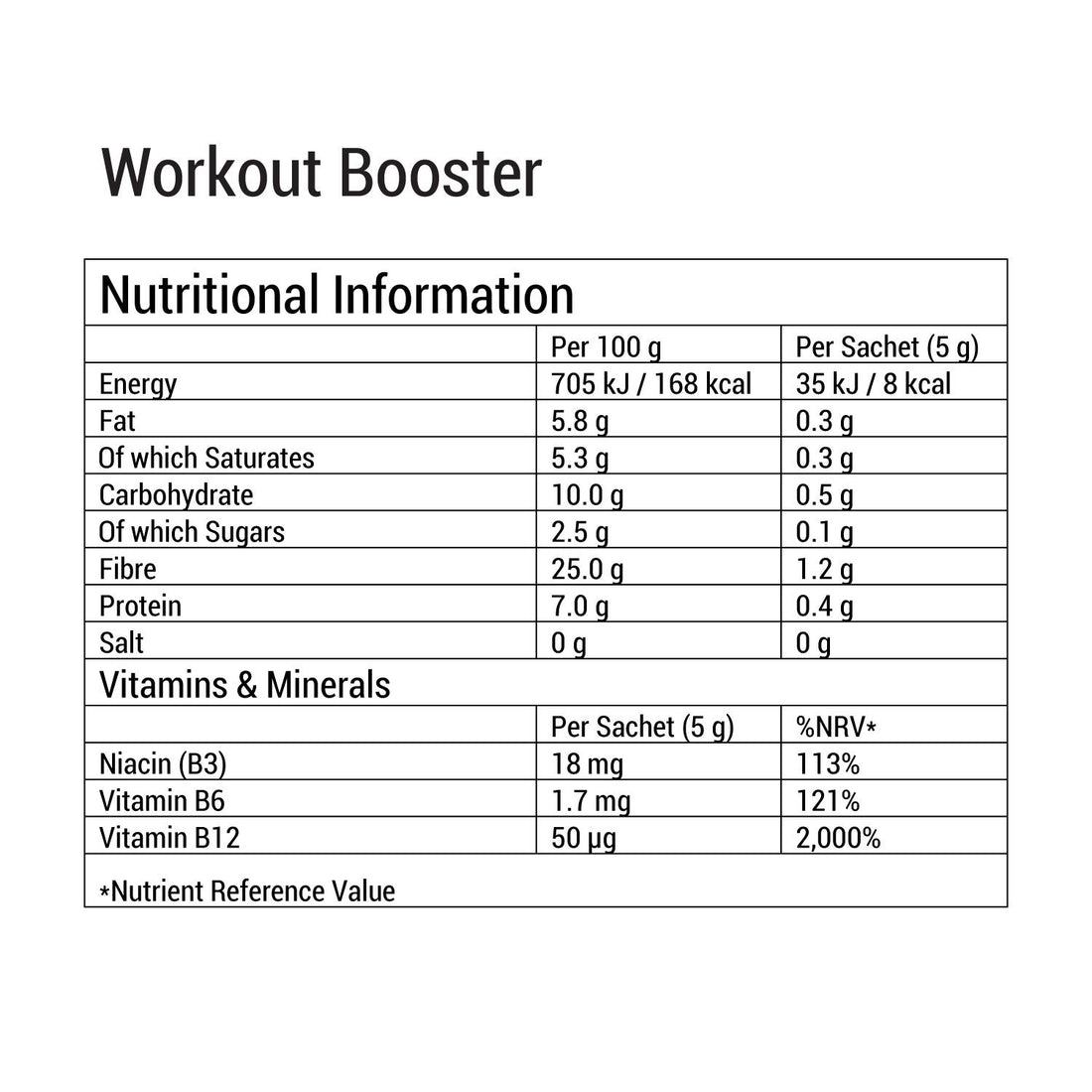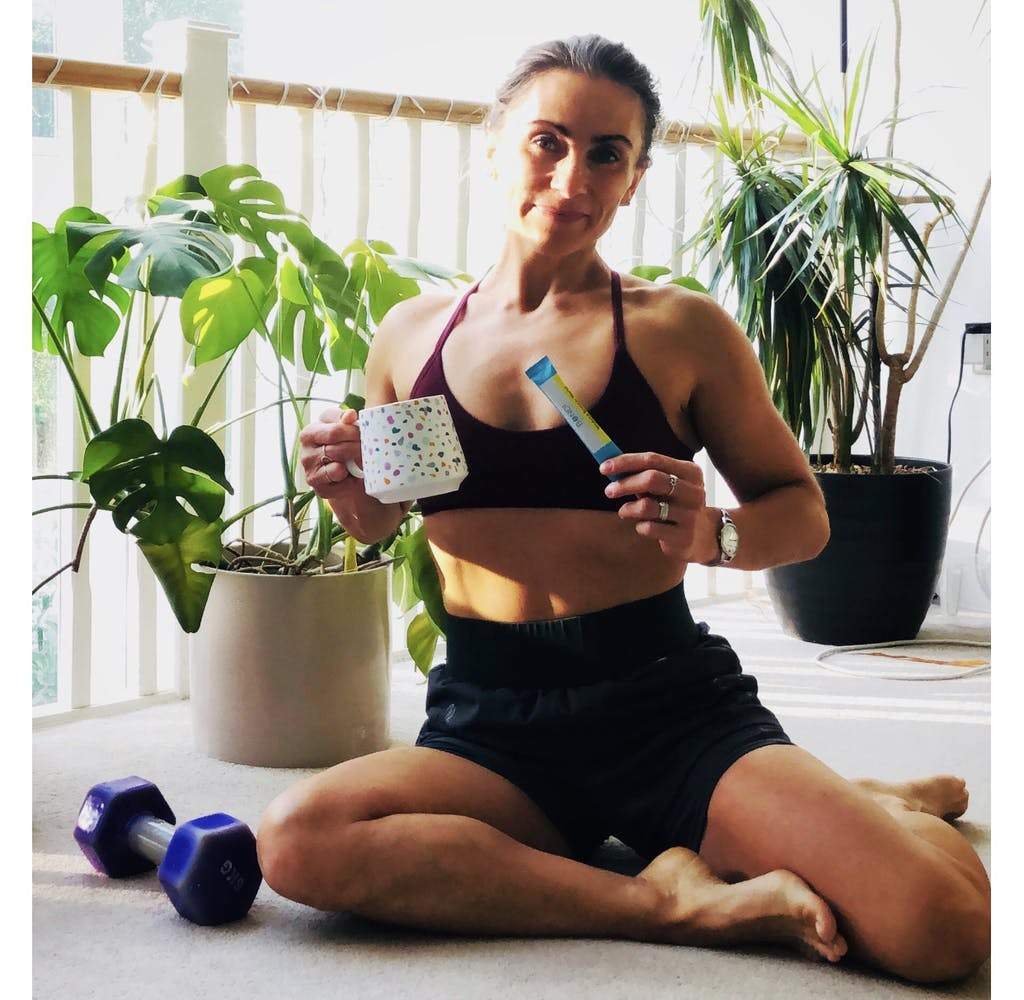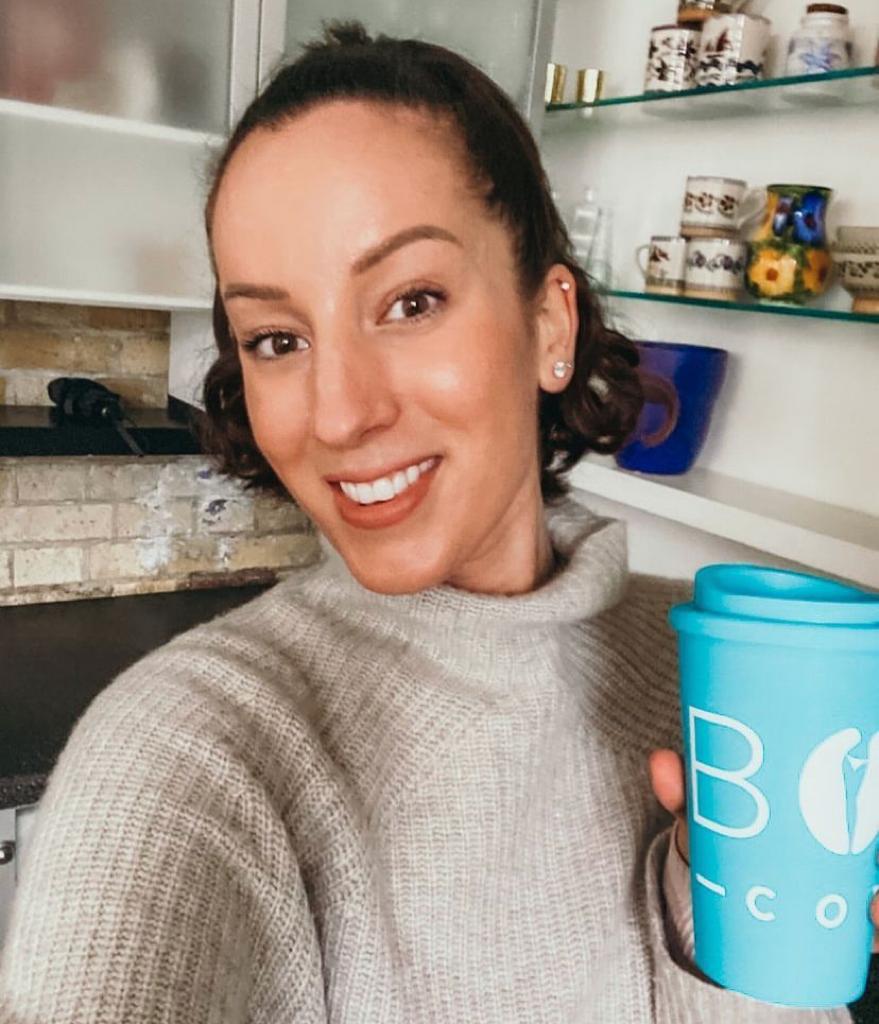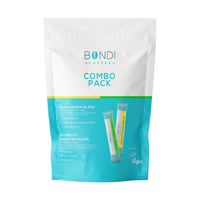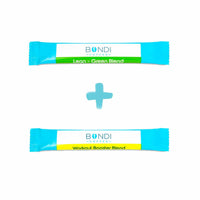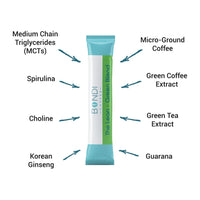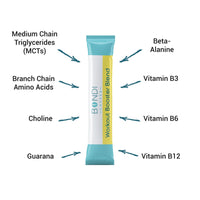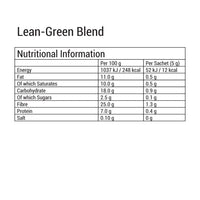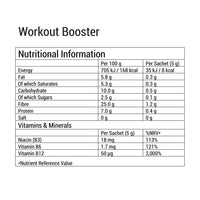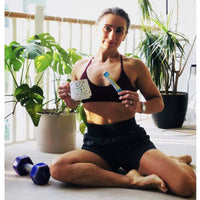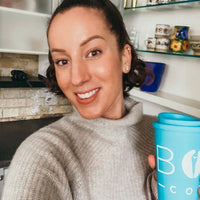 Combo Pack: 7 Lean-Green + 7 Workout Booster
Looking to try before you buy? Can't quite make up your mind? Try both and see what works for you!
Our NEW Combo Pack contains a 7 day supply of our Everyday Lean-Green Superfood coffee Blend plus a 7 day supply of our powerful and effective Pre-Workout blend, the Workout Booster.
Both blends provide you with a perfect creamy barista-style instant coffee, but with the added benefits of all-natural superfood ingredients, so you can boost productivity and energy levels whenever, wherever. 
SUPERFOODS = SUPERFUEL!
Lean-Green Blend: Arabica and Robusta Coffee Beans, Spirulina, Medium Chain Triglycerides (MCTs) from Coconut Oil, Choline, Guarana, Korean Ginseng, Green Tea Extract, Green Coffee Extract.

Workout Booster: Arabica and Robusta Coffee Beans, Beta-Alanine, Medium Chain Triglycerides (MCTs) from Coconut Oil, Choline, Guarana, Branched Chain Amino Acids (2:1:1), Vitamin B12
We recommend to consume one sachet of the Lean-Green Blend every morning. The Workout Booster is recommended before exercise.

Simply empty the sachet into a mug, add boiling water and any milk of your choice, stir and enjoy! It can enjoyed hot or as an iced coffee.

If you prefer a mild brew, use half a sachet each time and keep the other half for the next cup. We recommend 1 or 2 per day, but you can drink up to 4 sachets per day.
✔ Boost energy
✔ Boost metabolism
✔ Improve alertness & focus - no crashes!
✔ Reduce food cravings in-between meals
✔ Packed with antioxidants
✔ Increase Endurance
✔ Speed up Recovery
✔ Reduce Fatigue
Spoilt for choice?
Try both
Our 14 day pack is the perfect way to try both our blends without any commitment to see what works for you! Whether you need a boost for your workout or just everyday, try the natural Bondi Coffee way.
Let customers speak for us
Great coffee
This is a really good flavoursome coffee
Gives you a real boost , energising & great in sachets as so portable for work/ on the go!
Highly recommend 😋
Jojo
Amazing coffee very good if you have Menupause so would really recommend
Awesome
I try Bondi Coffee for the first time and I become addicted. Love the taste and energy what is given after one cup of Bondi Coffee.
Amazing
I had try the bondi coffee and I loved 🥰 is tasty and is perfect to start the day,highly recommend, thank you for this amazing coffee
Excellent coffee!
I love the stuff it tastes so good and a nice little pick me up for the day ahead